How to Upgrade your WPFomify License Package?
You can upgrade the license anytime by paying the cost difference between your existing license and the one you are upgrading to. Here is how you can do that.
Step 1: Login to your account using the My Account menu.
Step 2: Click on View Upgrades option under the Purchases tab.


Step 3: On the next page, you will see the upgrade amount which will be shown in front of the respective upgrade details. Click on upgrade License. (Please note that the upgrade cost may vary. Screenshot is only for reference)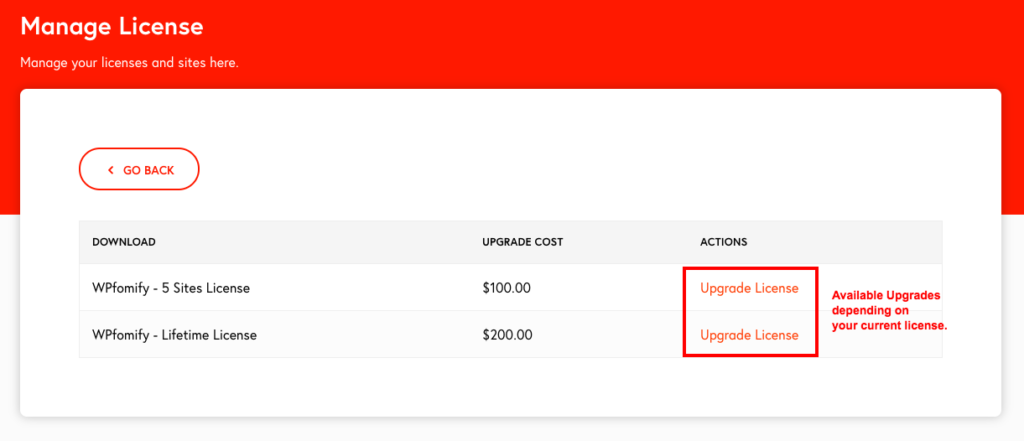 Step 4: You will be taken to the checkout page to make the payment and your account will be upgraded.