10 Effective Ways to Boost Your Conversion Rate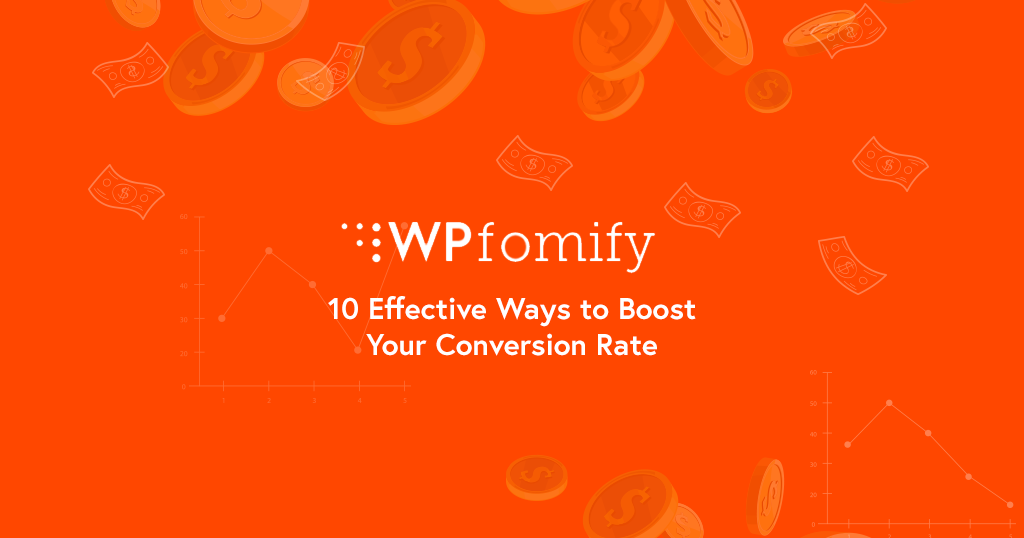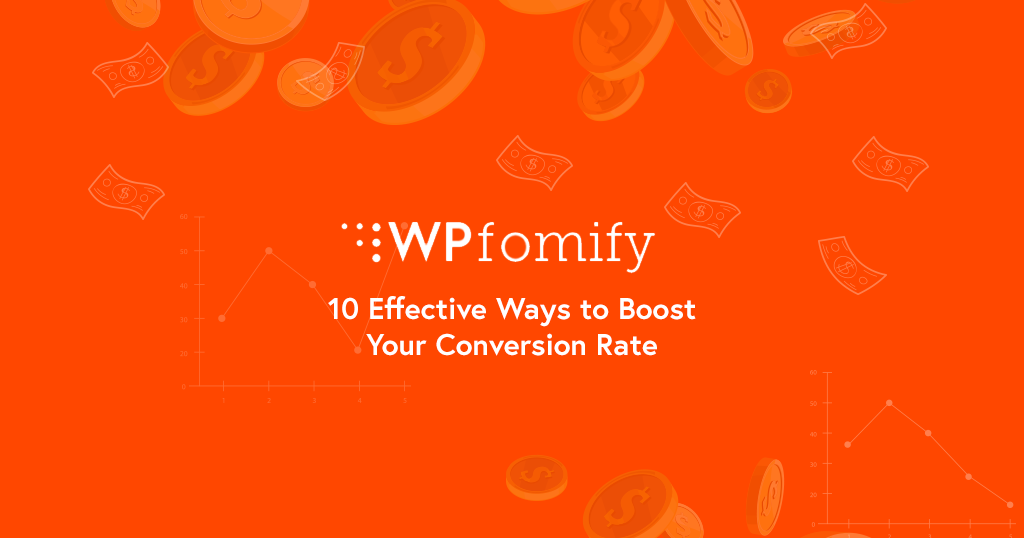 All online businesses work on the same principle – to attract more and more visitors on the website so as to convert them into loyal customers. Thus, the businesses deploy a multitude of techniques to achieve the same. Paid marketing, SEO optimization, social proof marketing, leveraging social media, and email marketing are some of the ways with which the businesses endeavor to increase their conversion rate.
However, there are certain parameters and things that the businesses either forget to check or merely ignore them. The same could harm the conversion rate in the long run and lead to the downfall of the profit graph.
If you too are unaware of factors that have led to a reduction in your conversion rate or you simply wish to pump the same, then here are 10 techniques that will lend a helping hand in optimizing and growing your conversions.
10 Simple Ways to Increase Online Sales
1. Know Your Conversion Funnel
The first and foremost thing you must undertake to manifold your conversion is to know your conversion funnel better. Unless you know about it, optimizing your sales will be a hard nut to crack. There are recording software which track the sessions of your customers. Utilize them to find out if there is any flaw in the funnel. Find it, repair it, and increase your conversion chances.
2. Improve Your Website's Load Time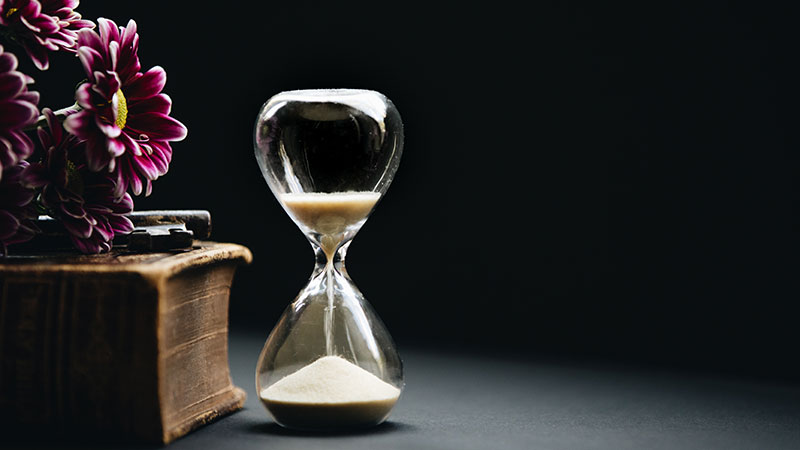 (Image Courtesy: www.unsplash.com)
As per a study conducted by Mozilla, if you manage to reduce your load time by 2.2 seconds, there are chances of shooting up the conversion by a whopping 15.4%. It's a great boost which can simply be achieved with the help of minor tweaks. In case, the minor tweaking and modifications don't help, opt for some big changes, for instance, switching to a new web host, image optimization, modifying code on the page, etc. Undertake these changes and get to see a major hike in your conversion rate.
3. Mobile Responsiveness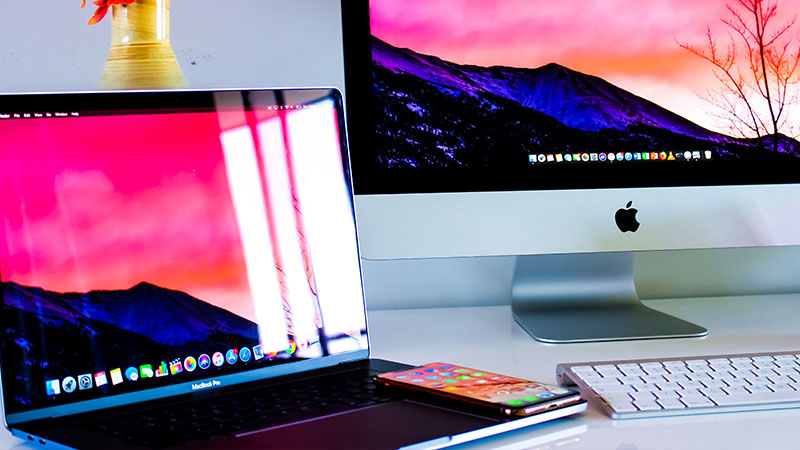 (Image Courtesy: www.unsplash.com)
Gone are those days when cell phones only job was to connecting two individuals over a call or messages. They now do a plenty of other tasks as well. In fact, phones and tablets have now reduced the dependency of people on their desktop systems to a great extent. People now shop from their phones, chat, share data and do much more.
As per Statcounter, 52.29% of all website traffic now comes from these mobile devices. Considering all the aforementioned, it is imperative that you make your WordPress website or any other website responsive. A non-responsive website is a synonym of unease and it sure to shoo away all your visitors from your e-portal let alone helping in increasing sales.
4. Leverage Heatmaps
Heatmaps lets you see what parts of your website get maximum attention by the visitors. Heatmaps use different colors to denote clicks, taps, movement of the cursor, etc. Once you have this data in hand, you can use to accurately place your new offers, CTAs, ads, banners, and other such elements that encourage people to make the purchase. Some of the Heatmaps that show visitor behavior are Optimizely, Crazyegg, etc.
5. Social Proof Marketing
There is a psychological technique called FOMO (Fear Of Missing Out) which marketers are using to influence the visitors and turn them into customers. While there are many ways to use this technique, social proof marketing plugins can make your work as smooth as silk. If you have a WordPress-based website, then WPfomify plugin is sure to create wonders for you.  The plugin increases conversion rates on your websites by displaying recent interaction, sales, and sign-ups. A proof popup creates urgency and thus increase your overall conversion.
6. Tracking Metrics and Optimization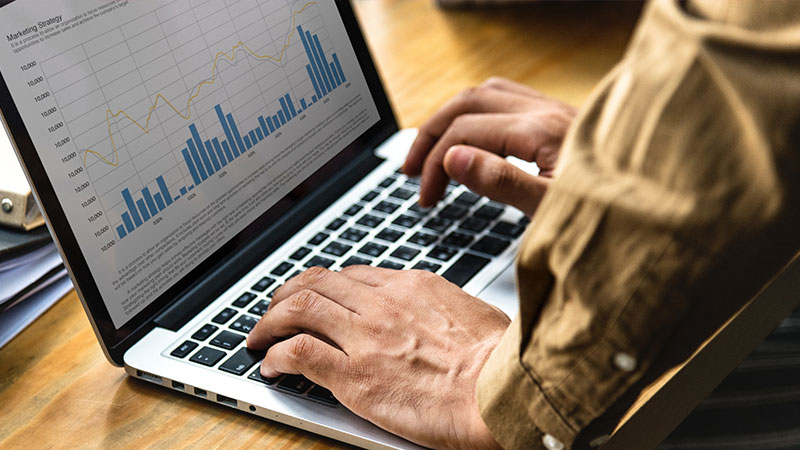 (Image Courtesy: www.unsplash.com)
You have put time, efforts, and money in developing a website. But if you are unbeknown to its performance, all your resources may land in vain. One of the best ways to track the performance is with the help of tracking metrics such as number of sessions, exit rate, average session duration, bounce rate, etc. Google Analytics is a tool widely used for performance measurement. Leverage it to its fullest and optimize your parameters and metrics based on the same.
7. Add Advanced Product Filter
If you are selling a couple of products on your website, a simple product should do the trick. However, if your inventory entails a plethora of product categories and products, then you need to have advanced product filters on your website. People today have a very limited attention time. And if they don't easily find what they are looking for, they are sure to bounce from your portal. An advanced product filter with filters such as price, color, brand, etc. can help to a great extent in retaining a visitor and converting them into a customer.
8. Optimize Content on Your Website
There are many ways to optimize your content. If your content is not SEO optimized, you can invest resources in the same. If you have more text content on your website, you can develop and post images and video content. On the whole, optimize your content and the same will surely retain visitors for a longer period, thus, increasing the conversion rate by several notches.
9. Integrate Live Chat Features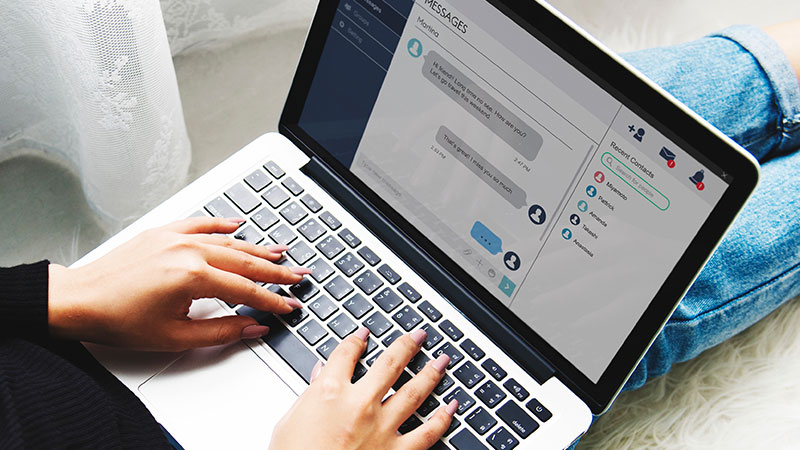 (Image Courtesy: www.unsplash.com)
There are times when visitors are all confused while purchasing a product. Other times, they want someone to clarify their products-related doubts before they make the purchase. Also, it may so happen that the visitors face technical issues while completing the purchase cycle. In all these different scenarios, they need an expert to talk to. Of course, they have an option to send an inquiry via email but the uncertainty of a reply discourages them from doing so. Hence, a live chat feature can curb the bounce rate to a great extent and lend a helping hand in boosting the overall conversion rate by leaps and bounds.
10. Undertake A/B Testing
Apart from the techniques mentioned above, one can undertake various AB tests to improve the conversion rate and eradicate factors that hamper the same. Some of these AB tests could be changing the CTA placement, increase or decrease the button size, add or remove social media buttons, redesigning the form or changing its placement, etc.
Wrapping Up
The better the conversion rate, the better will be the growth of the business. Be it social proof marketing or integrating a LIVE chat feature, make sure to adhere to one, a few or all of the above-mentioned techniques for better conversion ratio.