WPfomify 2.0: New Features to Power-up Your Social Proof Marketing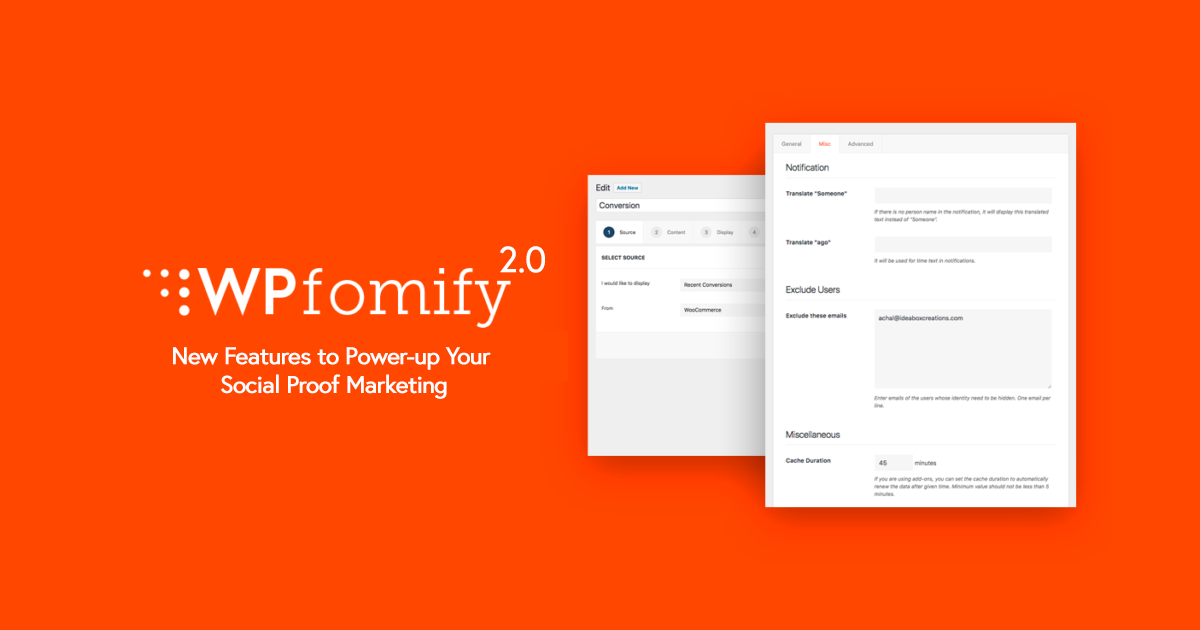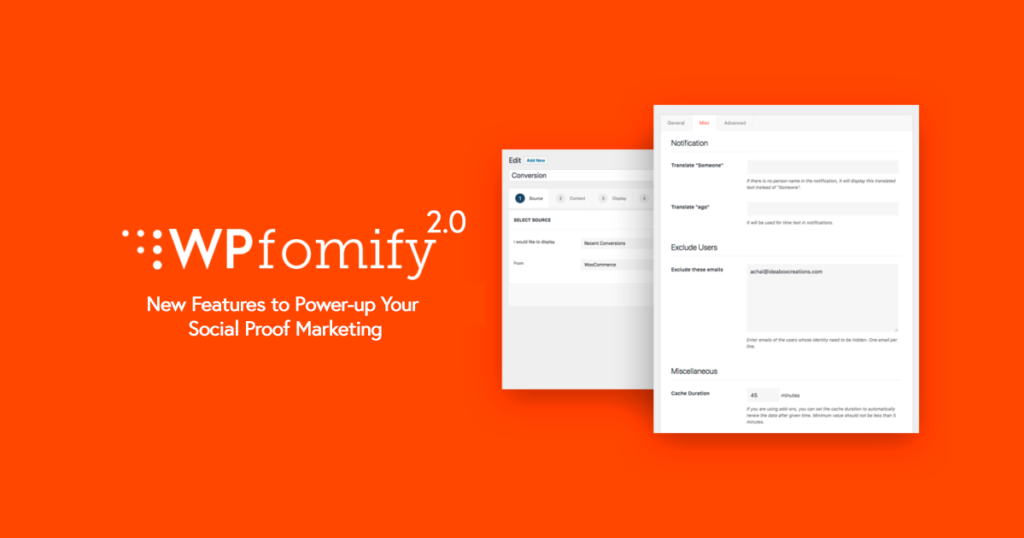 Ever since the launch of WPfomify in August 2017, it has helped many online business owners to manifold their conversions. In fact, this social proof marketing plugin for WordPress websites has lent a helping hand to its users in building credibility. But the development and deployment of this plugin was just a milestone that we achieved. In our endeavor to help the users to experience the full potential of WPfomify, we have been continuously optimizing and improving the plugin.
Over the last few months, we were working on a new UI of the plugin so as to simplify the onboarding process. We even introduced various new integrations including GiveWP and Gravity Forms.
Here is a glimpse of the latest WPfomify update.
Video Walkthrough
Improved UI
We have made some significant improvements to the UI of WPfomify One of the critical challenges for the users was to set up their first notification. We worked on the same and simplified the setup process to a great extent. The updated version of the plugin comes with several features that help you save your time and efforts. Also, a lot of settings are presets based on our research and will help you achieve the best results with little configuration changes.




Direct Integration for WordPress Plugins
So far, we have had each integration for WPfomify as an "add-on" plugin. But, we realized that it was an extra step for a lot of users who used WPfomify with plugins like WooCommerce, Easy Digital Downloads, GiveWP, etc. So, we have moved these integrations to the core plugin. Thus, you won't need to install and activate any add-on.
Auto-detecting the Integration
Moving the integration for WP plugins to the core plugin will save you the extra steps of installing the addon. Also, it has helped us make it easy for our users to create the notifications. Now, this social proof plugin can automatically detect the "Source" for your notifications based on the plugins that you are using on your site. E.g., If you use, WooCommerce, it will be set as the default source. You will still have the option to change it as per your requirements.
Pre-Configured Settings
After testing a slew of designs and conversion options, we have pre-configured settings for WPfomify. With these settings, you can better leverage this social proof marketing plugin and elevate the number of conversion on your WordPress website. You can even edit the settings as per your requirement.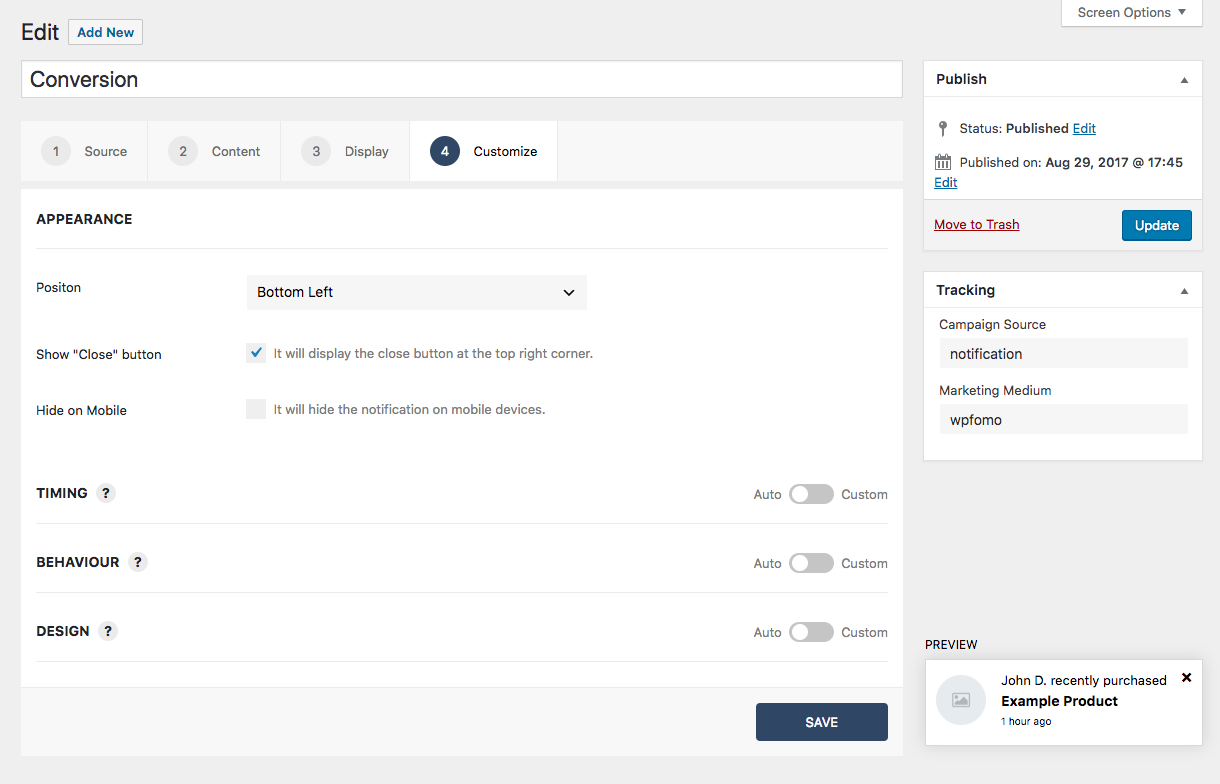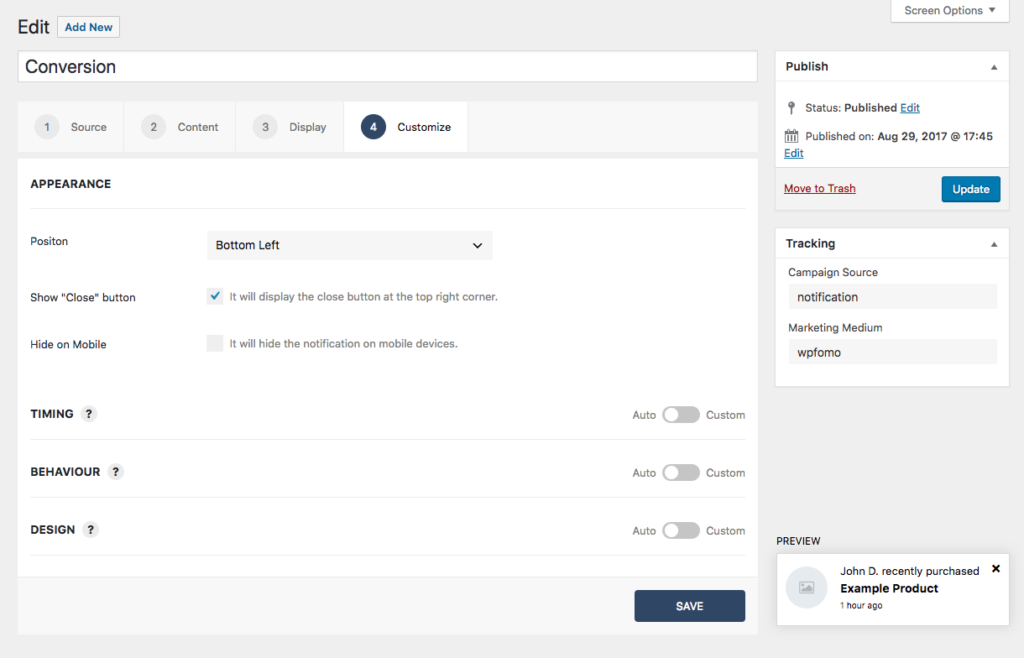 Style Parameters for Merge Tags
With WPfomify 2.0, we have also introduced a bunch of merge tags. You can use these tags to style the text for your recent sales notification popup. Here is the list of style parameters.
Bold
Italic
Color
Bold + Color
Italic + Color
Propercase
Upcase
Downcase
Fallback
Click here to check how can use these in your notifications.
Backward Compatibility
We have taken preventive measures to make sure that the existing notifications do not break. If by any chance, the current notifications don't work correctly, it will take only a little bit of re-configuration. If you come across any compatibility issue related to WPfomify, please feel free to contact us. We are always here to help you in the best possible ways.
Translation & GDPR Ready
Now no more messing up with the translation files. You can translate the text strings by providing direct options. When it comes to GDPR, you can now hide the details for users by adding their email address to the exclusion list. The user's name and the picture will be anonymized.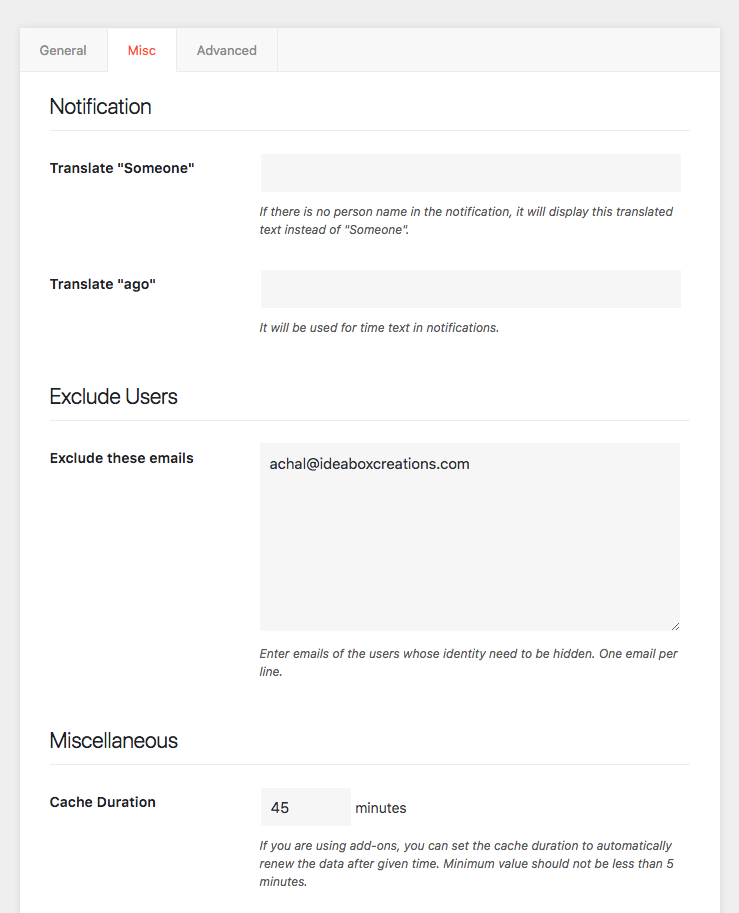 Enable Sales Notification on your WordPress Website Today!


Get WPfomify plugin and let it convert the visitors of your website into your loyal customers. Please note that if you are an existing customer, you can login to your account and download the updated version (V2). If you are not using WPfomify, you can get it here.