Understanding the Display Tab
Understanding the Display Tab
The Display tab defines when, where, what and how often an activity will be displayed on the website.
There are two sub-sections of the display tab – Image and Visibility.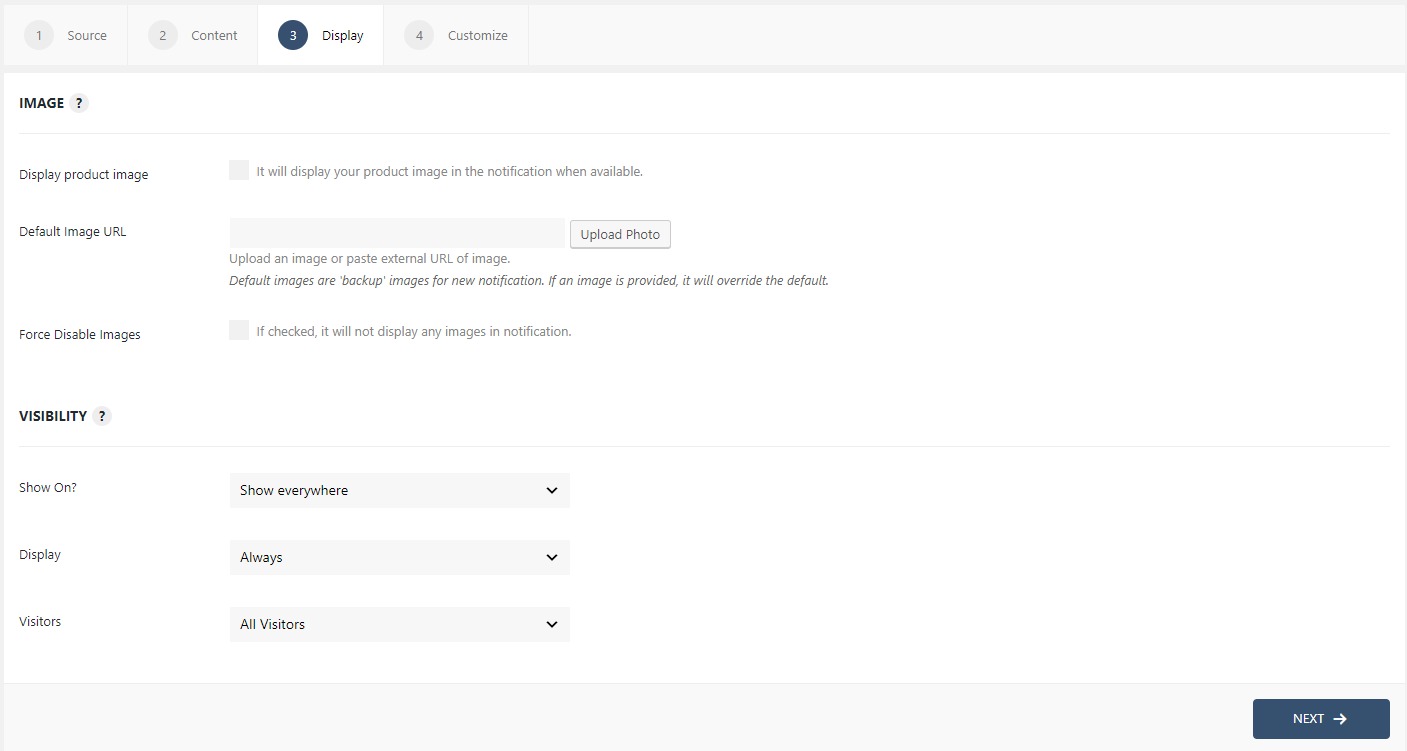 Image
Image options appear only when you select "recent conversions" or "reviews" in the Source tab. By default the notification will display the custom avatar from the email address, below settings will override this. The options in the image sub-section are as follows-
Display product image: Checking this will display your product image in the notification when available.
Default Image URL: This lets you choose the "backup image" for new notifications. If the image is present, it will override the default image.
Force Disable Images: Checking this disable the images in the notifications.

Visibility
Show On?: In this option, you can choose to display or hide the Notification on specific pages. For example, if you do not want the Notification to show up on the home page then, select the Hide on Selected and enter the link to the homepage, and that's it.
Display: This lets you decide whether the Notification is displayed to the logged in or logged out user.
Visitors: Via this drop-down, you can select whether only the new visitor sees the notification or the returning visitor or both.